Software as a service (SaaS; pronounced /sæs/ or /sɑːs/[1]) is a software licensing and delivery model in which software is licensed on a subscription basis and is centrally hosted.[2][3] It is sometimes referred to as "on-demand software".[4] SaaS is typically accessed by users using a thin client via a web browser. SaaS has become a common delivery model for many business applications, including office & messaging software, DBMS software, management software, CAD software, development software, gamification,virtualization,[4] accounting, collaboration, customer relationship management (CRM), management information systems (MIS), enterprise resource planning (ERP), invoicing, human resource management (HRM), content management (CM) and service desk management.[5] SaaS has been incorporated into the strategy of all leading enterprise software companies.[6] One of the biggest selling points for these companies is the potential to reduce IT support costs by outsourcing hardware and software maintenance and support to the SaaS provider.[7]
What we can help you with SaaS Application?
Since we have knowledge and have tried various method to power up Visual Scraper. Yes, we've done it and we would like to help your business out too. Briefly, we can help you to customize your software to work on both server side and client side by using .NET technology of Microsoft.


What about REST? yes, we can create Web Service for you also.
Representational state transfer (REST) is an abstraction of the architecture of the World Wide Web. More precisely, REST is an architectural style consisting of a coordinated set of architectural constraints applied to components, connectors, and data elements, within a distributed hypermedia system. REST ignores the details of component implementation and protocol syntax in order to focus on the roles of components, the constraints upon their interaction with other components, and their interpretation of significant data elements.[1][2]
Distributed Crawler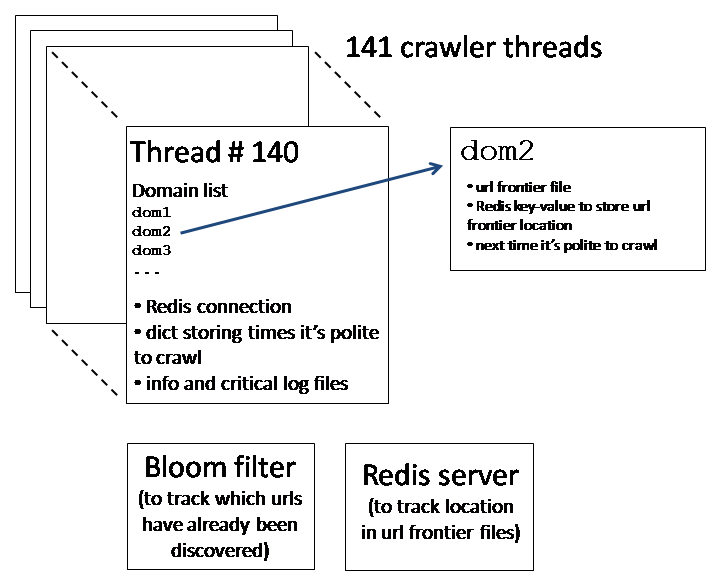 Since we are expert in Web Crawler System for many years, we can help you to create a crawler for your requirements. It can be very simple to the complex application or distributed architecture of Crawler.

Distributed web crawling is a distributed computing technique whereby Internet search engines employ many computers to index the Internet via web crawling. Such systems may allow for users to voluntarily offer their own computing and bandwidth resources towards crawling web pages. By spreading the load of these tasks across many computers, costs that would otherwise be spent on maintaining large computing clusters are avoided.


Simple Web Crawler
We can help you to create a simple web crawler on specific website and run it on your own server. E.g email crawler, link crawler, amazon crawler, linkedin auto connect, etc...
Some clients have asked us to do Google Ads Extractor From Google.com
Some clients also asked us to do the Google Adwords Keyword Tool Auto Search Box
The price depend on how many hour we afford to meet your requirements and also how difficult it can be made. Is it required Api, Many IPs, IFrame tag, Ajax Page, etc.


From Small Data to Big Data

Since we have done many effort to make Visual Scraper Agent ( Our software ) work out by just few simple clicks. However, some of us may feel the software is hard to collect data from many complicated structured web. Thus, we provide you another solution to the software is custom code extraction software which is required to write code by our staffs. This solution will also help user to extract unlimited data.
Please contact us for more information: sales@visualscraper.com

Thank you for your time,
Ho Thanh Son